My Name is X-R3001 (William Timothy ), many friends call me
and actually,None. I'm the (Super Duper Messuper) Contributor of this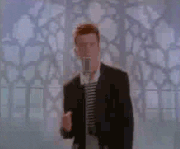 wiki. I speak Bahasa Indonesia better than English, so don't be confused why my writing in my contributions was so rough...
My favorite pages
NONE
NONE
NONE
SHUT UP! Your'e [censored]!
About Me
I lived in North Pole (Free $ 2.500 if you find me)
My age is
I born in
My father is
Sssshhh..This is Some of GRIM [censored]we got ourselves into..:
We've boosted the anti mass,BLAAAAAAAAARGH!
Things that I like
E** ***** (Some people know's)
R******* (Some people know's)
Half-Life
Photos Gallery
Community content is available under
CC-BY-SA
unless otherwise noted.