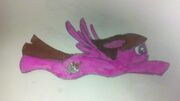 Phineasfan000 A.K.A PhinnyFan

Gender:

Female

Height:

Let's just say im a little taller than Phin :)

Nationality:

American

Hometown:

Not tellin.....

Born:

October 20th

Nemesis:

People that try to bust P n F! >:(

Hair Color:

Brown with a little bit of Gold

Eye Color:

Hazel
Professional Information

Profession:

Homeschool Student, Little sis

Signature:

~~PhinyFan000
Friends and Family

Parents:

Mom and Dad....?

Siblings:

Only One, Just a big sis

Grandparents:

I forget

Love Intrests:

Phineas (Of course!)

Pet(s):

4 cats,Socks, Boo Boo, Daisy, and Sweetpea
Behind the Scenes

First Appearence:

When i was born....?

Voice:

Me!
What I like
Phineas (Obviously!)
I totally Love the Phineas and Ferb Movie!!
Ponies and Unicorns! (Random Talk xD)
Saying things randomly that doesn't make any sense. (I can do it cuz i have a monster truck!)
More About me
Im a Tomboy. :P
I live in NJ
I'm a Christian, Thank Jesus that this wiki exists! :)
I love adventerous games and really easy ones :P
Im homeschooled :)
Let's just say im a brony :P
Im always hungry. (:P No lying!!)
I have ADHD
I'm very active on the computer most of the day!! (But since im homeschooled, i might not be online in the morning Dx!!)
I like to draw pictures of my cats, and Phineas and Ferb Stuff!
I dance alot
Im an expert at Soccer
I have great friends! (Especially the ones that are on the fanon! :D)
If i had one wish:Is to be a character on P n F! :)
Im Focused at stuff that'll take forever to do xD
I Have a crush on Phin XD
I loved Perry alot.
I love action episodes and mystery ones. :]
That's it!
Community content is available under
CC-BY-SA
unless otherwise noted.