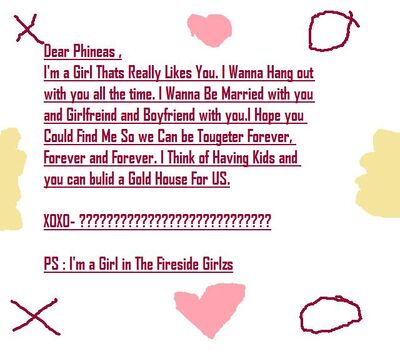 The Mystery Note is an Upcoming Phineas and Ferb Movie. It Will Be Finally That Isabella Tells Phineas that she loves him. It comes out on Febuary 2012.
Plot:
After Phineas Looking in the Mail Phineas looks At a Weird Letter that sent to Phineas. When He Read PS. He Brings all The Firedside Girls to His Backyard. He Ask Bunch of Questions to them. But Then Isabella Spilled The Beans and Told Phineas that She Loves Him. Then The World Started to Crack. Phineas and Ferb got to go in the pass to stop it. When They When to The Pass They Got Isabella and Told Her not to Spilled the Beans or Else The World Will End. When They Got Back They go Deep in Space and Meet Meap Again. As Phineas, Ferb, Isabella (Phineas Gets Mad At Her), Meap and Candace try to bulid a New World. Meanwhile Isabella Made a Robot Called The Love Me Robot That will Destory Phineas. After The Robot was Chasing Phineas as he Got Sqash. But He Tought He was a Cartoon! I Never Die! Then Phineas Destroys The Robot. Then when the world was made The were Happy.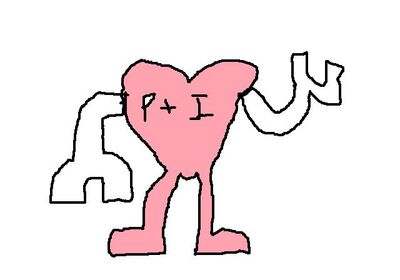 Then Phineas and Isabella turn into Phinbella The End.
Songs :
I Love Him
I Don't Like Him Anymore
Phinbella (song)
Community content is available under
CC-BY-SA
unless otherwise noted.