*snap* OKAY!
This issue of the Times is ready to be sent.
(subscribe)

The Official Phineas and Ferb Fanon Newsletter, Issue 8, 17 September 2010
 
News and information from the fan fiction world of Phineas and Ferb.
 
Wiki News

By FadhilPF

Have you ever felt being in a place where people shows off themselves as the best? Well that is definitely what's happening now in this wiki. RAWEFC (which eventually makes it's way to the trashcan), which looks like a good place to hang out and increase edit counts, has became a source of Fanonational disaster. Sure, it looks good when it was first introduced, but as it reaches the 4th page, disaster. Recently, Isabella And Lego Liker and her character Alice FS has started a war. He was (yes, she is a he, but he looks like a she) making his character better than ANY OTHER Fanon characters. But when you visit her page (now deleted for good), it is just an EDITED ISABELLA. To show you how bad it is, HERE IS WHAT HE PROCLAIMS AS THE CUTEST THING IN THE FEDERAL REPULIC OF PHINEASLAND, which looks like, well, an edited Isabella with ONLY edited wardrobe and hair. Nothing else. However, that file photo will be stored as a lesson to us all-Mary Sue clones are a piece of trash and will never be approved by the community. What's more, people are still convinced on making Mary Sue1 clones. From this point on, if they look like just edits, with no additional effects, it WILL be deleted. And that rule will be effective by September 17.

Please plant this in your mind, users. If you want to make an identical character, edit it professionally, not like a toddler! We don't care if you draw it by hand and it's bad quality, at least it has original quality! Please, we have a lot of users annoyed by the past event. And so is users who keeps on convincing everyone their character has no negative sides. Let's all behave like ourselves, and make all of our characters behave like humans, which is never perfect.

Lastly, we have some new policies that will be put up and tested soon. Some of them include number of people that can edit a single fanfic/page and character policies. And not to mention one of these guys-Che, DG and Daisy-is being considered as the next admin and a replacement for Kittyfire, who is inactive recently. I think that is all. Behave, users. We don't want a war to start off in this wiki full of blue. Thank you, come again.

Current discussions

Fanart by AG and DG...and Ferb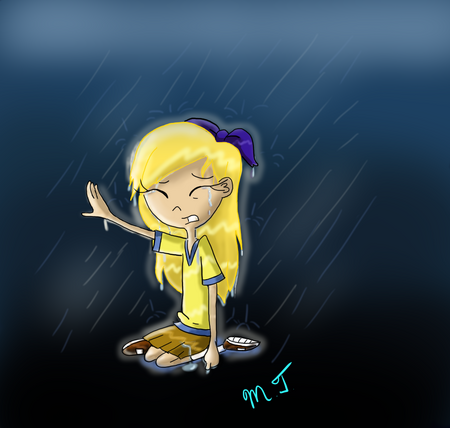 By DG
---
Guest Columns
---
Why you should read The Adventures of Irving and Friends right now!
By Gurgy

Hello, Gurgy here. Now why am I here you ask? It's to advertise something! That's right, it's a freaking commercial. You see I'm an unbelievable whore (Kudos to anyone who gets the reference)
Anyway now to talk about what I'm here to talk about.
There's plenty of P & F fics out there. Fics with crack pairings like Perry/Doof, fics with way too much Phinebella, and fics that bash Candace for no reason (Hey, I had to reference it sometime!).
But do you want to read something close to the show? Something that doesn't focus on romance/shipping? Something that has logical/stupid but sensical ships? Something with the show's least popular character? Then read MY fic series The Adventures of Irving and friends.
What's it about? It's about everyone's favorite Phineas and Ferb fan (Besides me of course) Irving! Ever wondered what his life is like, outside of stalking? Well too bad, your gonna find out anyway. Other then being a crazy fan, he's got a normal life…Normal being a relative term.

So ya, basically the show but with Irving and Albert as main characters. Of course the Perry subplots are still there. However, in Episode 5, Irving buys himself a pet lemur, named Larry. And the next episode, he's revealed to be a secret agent, who's Nemesis is Aloyse Everheart Elizabeth Otto Wolfgang Hypatia Gunther Galen Gary Cooper von Roddenstein. So every once in awhile you'll have a Larry subplot, instead of a Perry subplot.
But don't just take MY word for it, see what other people have to say about The Adventures of Irving and Friends!
Comments from TVTropes users:
"I kind of liked the way you characterize Irving, like the part where he said he wants to do something interesting this summer but gets "distracted"-it's a nice set-up to his Phineas and Ferb obsession, where he basically does amazing things vicariously by watching them. Nice work. :-)" JoeMerl
"The story/episodes are great so far, and I'm looking forward to reading the other chapters as well. "- animationiscool
"This is hilarious!"- irken24
"This is a great story. I liked that you focus upon characters that normally do get paid much attention in fan fiction. I can not wait for another chapter."- Gotapenname
Since those other guys read it, why don't you? Read it today!
And as an added bonus, here is it's TV Tropes page
Well that's about it. Gurgy is out, Peace!
---
Coming in two weeks:
Retro Review(s)
Fanart
Ask Goldy!
Another Interesting News and Merchandise Review
Other articles to be determined (submissions wanted)
1. The product of changing wardrobe and background of a character poorly and making lots of them, and also making the character have no negative sides.
Community content is available under
CC-BY-SA
unless otherwise noted.